About Dr. Rick Lieu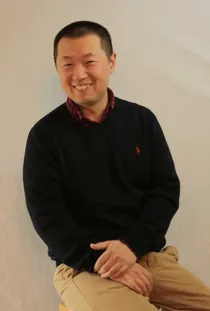 Rick grew up in the South Puget Sound after moving to Parkland/Spanaway from Seoul, South Korea as an infant. His family established Lieu's Chinese restaurant in Parkland. When he wasn't helping at the restaurant, Dr. Lieu loved playing tennis. Rick graduated from Washington High School in Parkland in 1992.

After one year of attending Pacific Lutheran University, Dr. Lieu transferred to Washington State University where he graduated with a degree in Microbiology. It was during his time at Washington State that Rick developed an interest in dentistry. He was accepted at the University of Washington School of Dentistry and earned his Doctor of Dental Surgery (DDS) in 2000.
Dr. Lieu worked for nine years in community health dental clinics in both Seattle and Tacoma. There, he treated low-income patients, both adults and children. In 2009, he took over the long-standing Puyallup dental practice of Dr. Smith (and prior to that Dr. Pratt). Since he began practicing dentistry, Dr. Lieu has kept up to date by attending many continuing education classes, ensuring that his patients receive the most comprehensive and advanced dental care.

While at the University of Washington, Rick married his high school girlfriend, Sarah Klavano. They are kept busy shuttling their two sons, Adam and Brandon, to various sports and community activities. Dr. Lieu still enjoys playing tennis, even venturing to compete in USTA mixed doubles with Sarah.